It was the high zenith of autumn's colour.
We drove her car out to the countryside, to an orchard. Whatever the opposite of monocropping is, that's how the owners had arranged things.
The apple trees shared their slopey hillside with unproductive bushes, tall grasses, and ducks in a small pond in the land's lazy bottom.
Barefoot I felt the trimmed grass with my toes. A mother pulled her daughter away from the milkweeds—teeming with milkweed nymphs—because "They're dangerous".
It was only walking along the uneven ground between orchard and forest that I realised that I almost never walk on surfaces that aren't totally flat, level, hard, and constant.
In the Chauvet cave paintings of 32 millennia before sidewalks, the creator — rather than being hampered by the painting surface — used its unevenness to their advantage.
But today
sidewalks are completely flat in New York City; if you trip and hurt yourself because of their ill repair you can actually sue the City
houses are square; efficient industrial production of the straight and right-angle-based construction materials


and work plans


means it would be relatively expensive to build otherwise.

yards are square
parks are square
city blocks are square


In general relativity flat Euclidean spaces are deformed by massive or quick-spinning objects.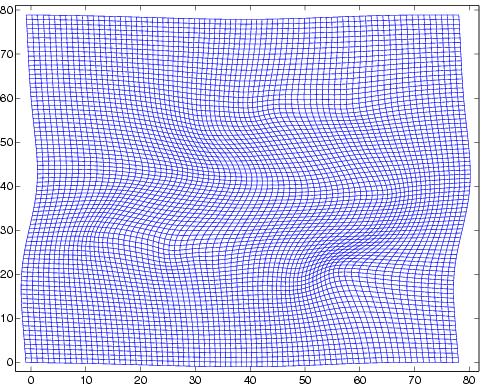 and in sheaf theory things can be different around different localities.
The cave walls in Chauvet have been locally deformed even to the point that knobs protrude from them—and the 32,000-year-old artist utilised these as well.
Maybe when Robert Ghrist gets his message to the civil engineers, we too will have a bump-tolerant—even bump-loving—future ahead of us.