We eat energy and poop entropy.
Stephen C Stearns
3D map of the large-scale distribution of dark matter, reconstructed from measurements of weak gravitational lensing with the Hubble Space Telescope.
via davidaedwards
hi-res
Lagrangian of the Standard Model by Matilde Marcolli (via Lieven Le Bruyn)
This is her illustration of why higher mathematics needs to reduce the complication of something we can read but probably not understand.
quotienting
simple observations like "2+2=4 in how many different ways?"
are the kinds of tools that can reduce, reduce, simplify, reduce something like the above into what, with a minor encyclopædic knowledge, can finally be comprehensible.
For higher level examples let's look at Michi Johanssons' blog and Jacob Lurie's undergraduate thesis.
Even if you don't know what the symbols mean, you can see that their arrangement is simple—not sequential in the way of the Lagrangian of the standard model of particle physics, but you see pieces like ABA and BAB—simple patterns embedded in this vast encyclopædic framework, still ABA BAB is understandable by a human.
Likewise in Lurie's example we hear about "lacing" and 27 complex variables at once—but it's all been reduced, reduced, reduced so that the pieces can fit in a logic that a human (who knows the vocabulary) can understand through its simplicity.
(Source: math.fsu.edu)
hi-res
Einstein opined that the great philosophical breakthrough leading to the mental possibility of science was the hypothetico-deductive method.
Which is a jargony way of saying: forget whether A is true or not (measurement of the world)—let's talk about the separate, purely logical issue, of whether—if A were true, would B necessarily be true as well, as a result of A being true? ⧝
People aren't great with hypotheticals, though—at least not everyone or not without education.
I can get people to agree with my reasoning 

⤳

 by first telling them that ⤳ leads to a conclusion they already agree with B.
(This is really dastardly because once I've judoed someone this far I can get them to agree to even more things, in order to maintain local consistency.)
We judge each other on credentials (A).
We judge arguments on what other experts think of them.
Mathematics is all about the ⤳ and most people are either scared to tears by mathematics, bored to tears by mathematics, or think mathematics irrelevant, or all three.
People think that if I argue that their reasoning ⤳ is wrong, I'm saying their conclusion B is wrong.
(Symbolically it's obvious that A↛B = A⊬B = ¬(A→B) isn't the same as ¬B. But people regularly interpret "That does not follow" as "That's wrong".)
Whatever it is people do in arriving at their beliefs, it's not propositional calculus; it's not Bayesian probability; it's not "believe whatever mama says". But it is a little like all of those.
 ⤳⃝
I was riding on a train in Italy. Watching lemon trees out the window. Fantasising of tasting a lemon-based liqueur.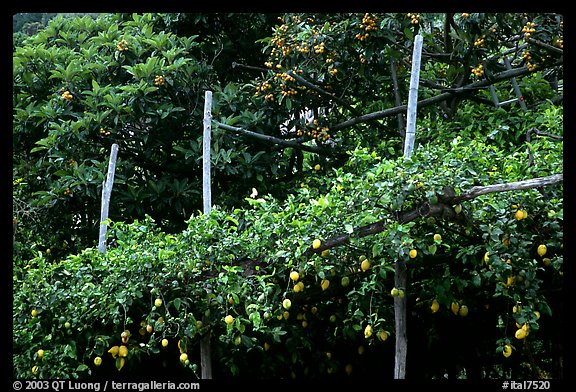 My travel partner and I shared a vestibule with an American monk-cum-priest who introduced himself as Father John. Father John was making a pilgrimage from the Carolinas to Vatican City. I don't know if he always evangelised but, although my partner and I tried to steer the conversation away from religion, Father John wanted to talk about his Catholic faith—specifically in a way that might score some converts.
I don't know whether the part of me that makes me debate with strangers online was acting out in its pre-internet form, or whether Fr J's insistence on having a conversation we clearly did not want to have put me in a pugilistic mood.
For whatever reason, I started querying him on some of the more outlandish assertions of Catholic doctrine. One thing I challenged him on in particular was transubstantiation.
Try though the alchemists might they could never transmute lead to gold—but every Sunday around the world, holy men of Christianity transmute sacramental bread and wine into literally the body and blood of Christ.
The biochemistry involved in going from wheat flour to bone marrow or from pectin to haemoglobin is not discussed in catechism, but the transition is obviously impossible by natural processes. Nonetheless, "the real presence of Christ in the Eucharist is a mystery—something so packed with meaning that we can never fully understand it."
I really don't have a bone to pick with "transubstantiationalists". I find the deeper reasons he and I think as we do more interesting than what we profess. I don't go out of my way to attack people or hurt anyone's feelings—but I do consider it rude to evangelise someone without consent.
So I needled the man. "Come on, you really believe that? Really? It's not just a symbol? You can't just have your religion without this physically impossible claim? Why would you insist on invoking the supernatural when that clearly undermines the credibility of everything else you say? Not only is it impossible according to science, even to your own sensory experience it just looks like a normal wafer—not like a hand or a butt or whatever. You literally, actually believe that this wafer literally, actually turns into actual human flesh of a dead man from two millennia ago—using up more body mass than he ever had all over the world every Sunday—really? Really?"
I still remember Father John's response (which is how I'm able to tell you this story). He said: "OK, I understand your objections. But consider this. What if it were all true? What if the Resurrection, the Virgin Birth, G-d walking among men, the sacred mysteries, all of it were true? Wouldn't that be wonderful? Wouldn't that change everything about the way you see the world?"
What-if indeed, Father. What if.
Playing around with polaroid screens at Google.
If you shine light through
a light polariser A
another light polariser B that's perpendicular to A (i.e., A ⊥B or A×B=0)
i.e., AB represents "shine the light through A then through B which ⊥A"
then no light comes through (it's black.)
If you shine light through
a polaroid A
another polaroid B ⊥ A
a third polaroid C that's halfway between A and B (either halfway)
then no light comes through (it's black.)
So far, formulaically, we have:
AB=0
BA=0
whence it follows
ABC=(AB)C=(0)C=0
CBA=C(0)=0
BAC=0
CBA=0
But! This is surprising to watch and surprising to see the formula.
If you shine through A then C then B, it's kind of light!
ACB≠0
furthermore
BCA≠0
Woo-hoo, Noncommutativity!
Earlier in the talk Ron Garret does a two-slit experient with two mechanical-pencil leads and a laser pointer. Wave-particle duality with an at-home science kit.
(Source: twitter.com)
Murray Gell-Mann became annoyed with Richard Feynman
generating anecdotes or stories about himself
not brushing his teeth
not washing hands after urinating
"You're just a salesman type. You're just a normal person, not an independent thinker."
purposefully cultivated outsider image. Feynman, you hipster!
(por Muon Ray)